Bye, Bye Briscoe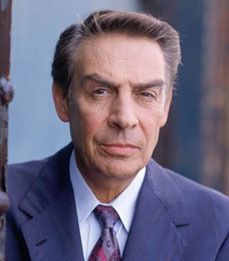 Dick Wolf has figured out
how to send off Jerry Orbach's Lennie Briscoe
in his new
Law & Order: Trial By Jury
spinoff, but he's keeping it a secret.
We hope the show is good...
real
good. Because out of the gate, the only thing exciting us about another
Law & Order
was Orbach's presence. Maybe Wolf can pull a Blake Edwards and build a story around old outtakes of Jerry, a la
Trail of the Pink Panther
. Any Briscoe is better than no Briscoe, I always say.