Geek Of The Week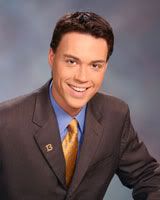 This week, it's a no-brainer: Rob Blair, ex-Vegas weatherman, wins hands down for his highly racist on-air 'slipup'.
Runner up: Richard Hatch. Who cares about his tax problems? And is he that stupid to hide cash from the IRS? He did win a million bucks on national TV, right?
Related link:
TVGeekSpeak.com: What Year Is This?