Moonves: "The Theme is Team"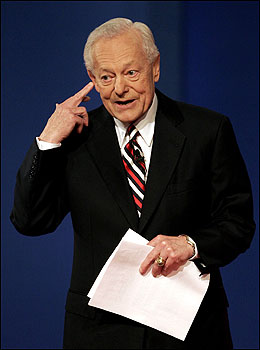 CBS News president Andrew Heyward indicated Thursday that the new, improved version of
CBS Evening News
will feature correspondents in a much more prominent role
, somewhat de-emphasizing the traditional anchor behind a desk.
"The theme is team," Heyward said during his annual presentation to CBS affiliates. "We have a great team of correspondents we do want you to know and care about."
Heyward also suggested that the network will unveil its plans before fall season begins. Interim anchor Bob Schieffer is not expected to be named permanent anchor.